Pee Wee Herman was one of my favorite shows back in the day. In Pee Wee's Big Adventure he looks for his stolen red bike. You can put together your own costume and ride around on your red bike.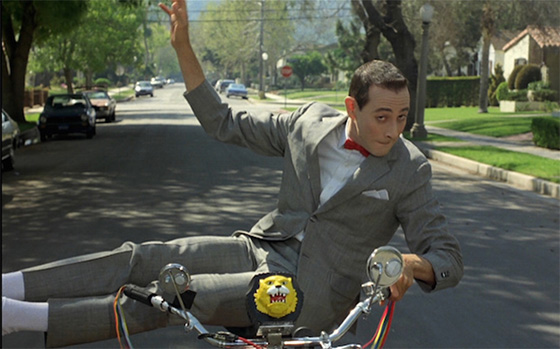 First, you need a gray glen check suit. If you can't find glen check then I think any gray suit would work.
Throw on a white dress shirt.
Accessorize with a red bow tie.
Put a white pocket square in your chest pocket.
Grab yourself some white dress socks.
Slip on some white tassle loafers if you got some. If you don't have any then any other white shoes would work.
The bike from Pee-wee's Adventure appears to be a modified Schwinn DX. Since they don't make them anymore just get yourself any red bicycle.