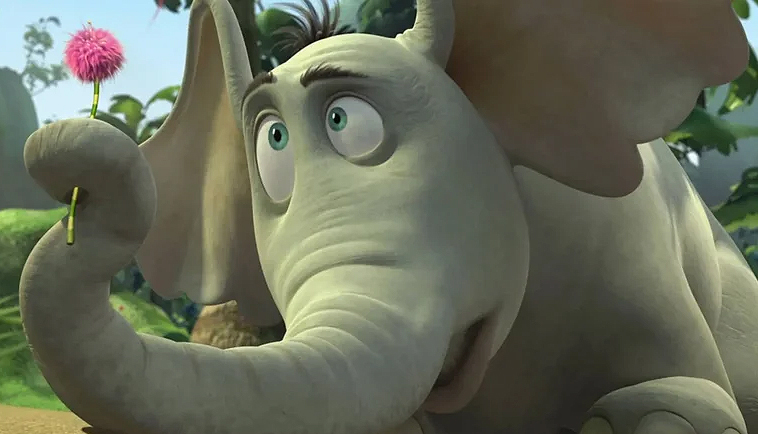 In Dr Suess' Horton Hears a Who! the elephant named Horton tries to protect a microscopic universe but no one believes it exists. This is an quick and easy costume to put together.
First, slip on an elephant mask/elephant costume.
Next grab yourself a furry pom pom to recreate the tiny world Horton carries.
Alternatively, you could carry around a round faux fur pillow to get that whimsical Seuss style look.
Carry your pom pom around and tell everyone about the tiny world your carrying even if they don't believe you.