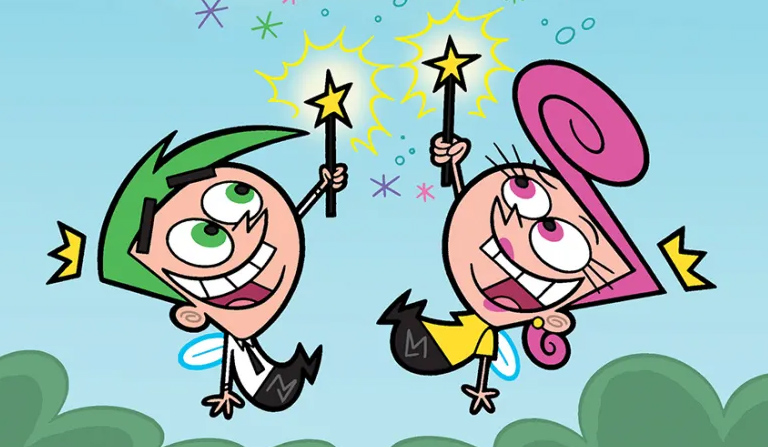 The Fairly OddParents was an amazing cartoon and it makes a perfect couple costume. Grab some items and you can dress up like Wanda Fairywinkle and Cosmo Cosma.
Wanda Fairywinkle
First grab yourself some temporary pink hair color or a pink wig.
Next slip on a yellow short sleeved shirt.
Thirdly, put on some black pants.
Finish off the look with some black shoes.
Cosmo Cosma
First grab yourself some green hair coloring or a green wig.
Next put on a white button up shirt.
Grab yourself a black tie.
Slip on a pair of black pants.
Put on some black shoes.
Accessories
Pick up some gold crowns to wear.
Don't forget the wand.
Finish off your looks with a pair of wings.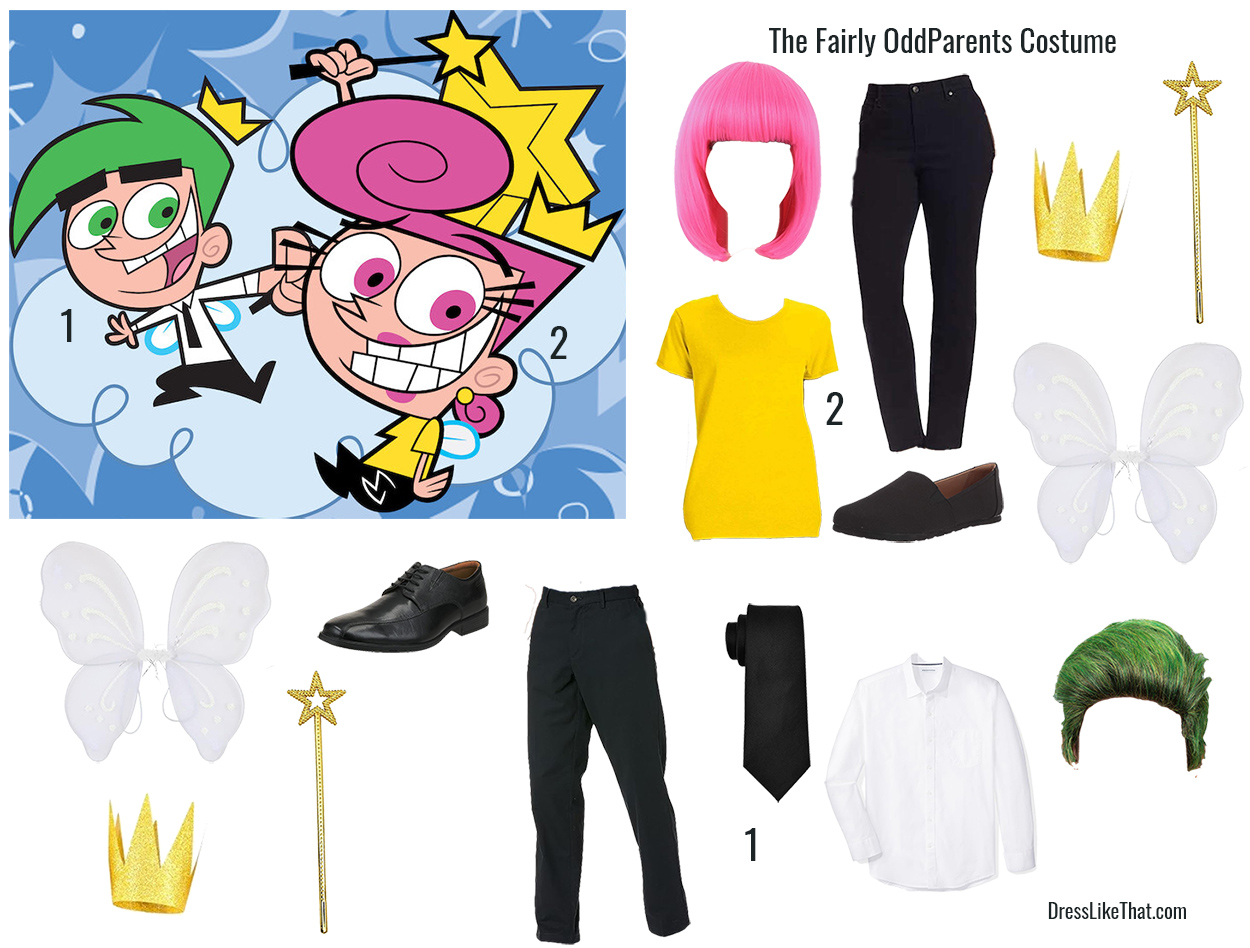 Now get out there and grant some wishes wearing your Fairly OddParents couple costume.