Archer is a top notch spy and when he needs to go to action he slips on the tactle-neck. Put together your own tactle-neck costume and you'll be ready to go.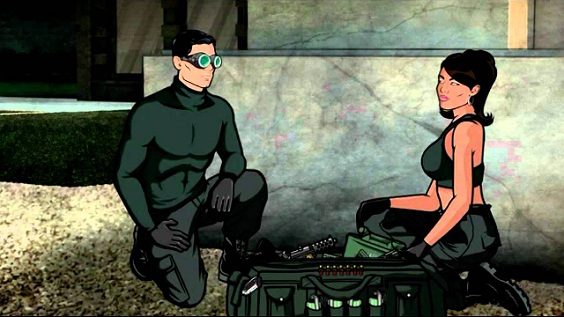 First grab yourself a turtleneck sweater. The perfect tactical garment.
Next, put on some black cargo pants.
Thirdly, pick up some black tactical gloves.
Grab yourself a pair of black combat boots.
Finally, finish off the look with some night vision goggles. Welding goggles might be a better match for Archers goggles.