Stranger things Season 2 is about to come out so here's how to put together a quick and easy Eleven costume for a watching party or it would make a great Halloween costume.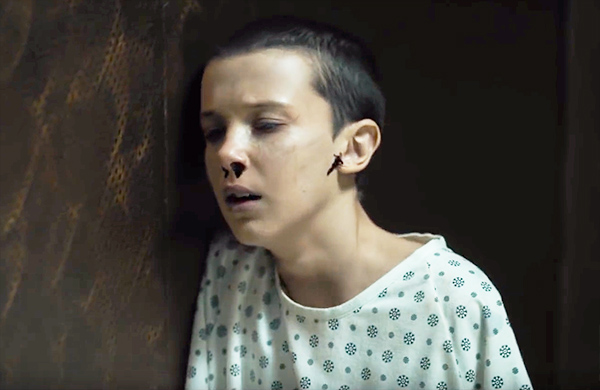 Grab yourself a hospital gown. Preferably a gown with a snowflake pattern. A lot of them are one size so if you get one that's fitted, that would be the best if you're on the skinnier side. You could always pin it up from the inside if you need it more fitted as a last resort.
Put some fake blood and make it look like it's dripping from y our ears and one of your nostrils.
Get yourself a crew cut or do it yourself.
The costume could be considered done at this point. If you want you could bring along a crushed can of Coke. That could be proof of your telekinesis powers or how much you enjoy Coke lol. If you could make yourself an electrode head piece thing that would be pretty awesome also. You could also draw the 011 tattoo on your bicep for a nice finishing touch.