Squid Game is probably the most popular show online at the moment. Everywhere you look there's memes/posts about this show. Put together your own Squid Game guard costume and team up with your friends so you can backstab them of course.
First throw on a fuchsia set of hooded coveralls. The color doesn't have to be an exact match. Red/pink/etc would work also.
Alternatively, you can put on a fuchsia/red/pink/etc jumpsuit.
Another option is a two piece sweat suit in fuchsia/red/pink/etc.
Grab yourself a fencing mask. There's some squid game masks available on Amazon but all the sellers have very sketchy feedback so I'd skip them personally.
Alternatively you could just get a black Zentai mask.
You can use some white fabric paint to draw a design on your fencing/zentai mask.
Throw on some black boots.
A black belt might a good accessory to toss on.
Black gloves would be another good accessory to add. Black latex/nitrile gloves would work in a pinch. Might not be as breathable though.
Some other possible accessories could be a toy rifle or toy pistol.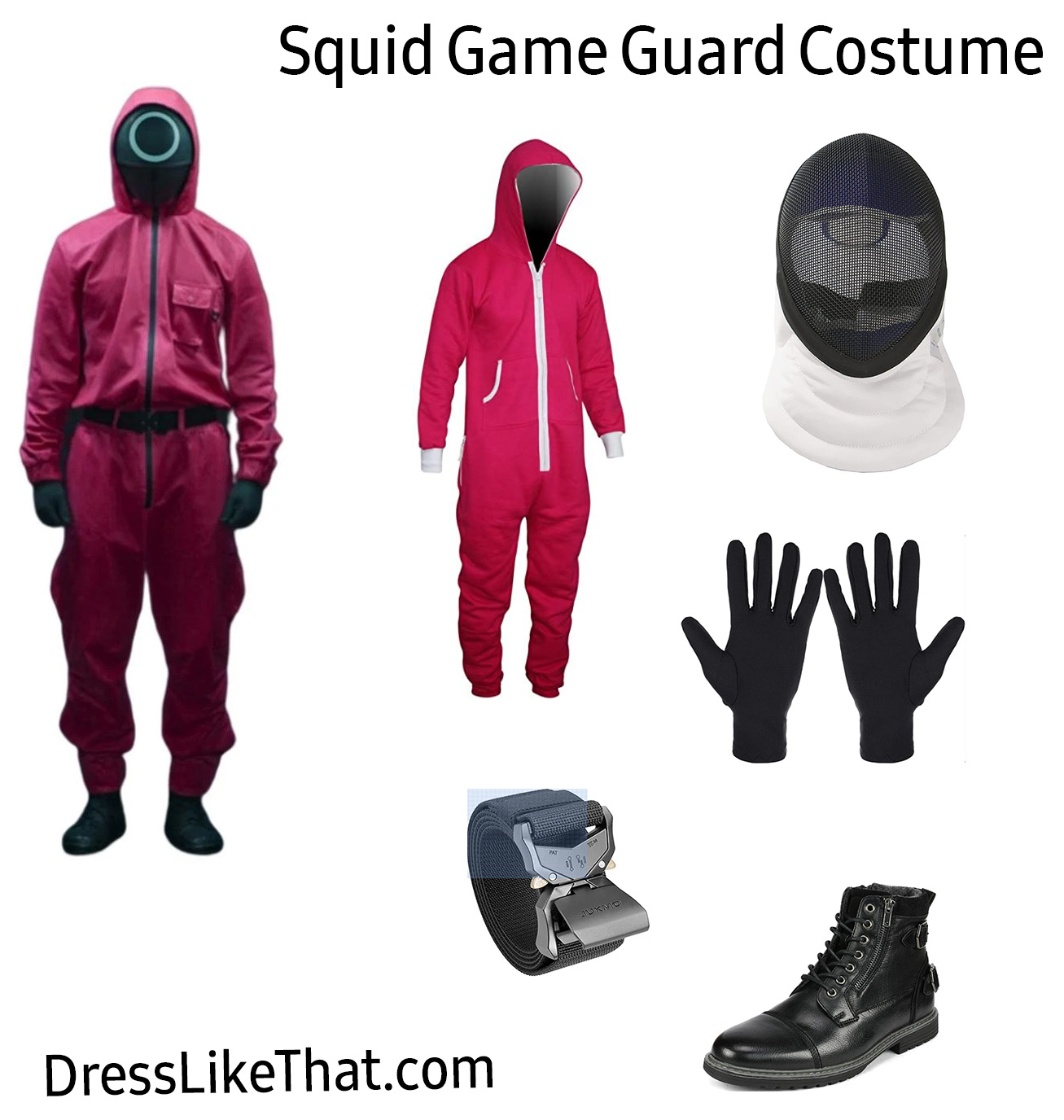 Get together with some other guards and you can have a nice group cosplay. You could pass out some dalgona cookies and challenge people to a game. Here's a good video tutorial for making your own dalgona cookies.