Marko is one of the lead characters in Saga who had a tragic story. He ended up in a Taco Bell commercial but you can put together your own Marko costume.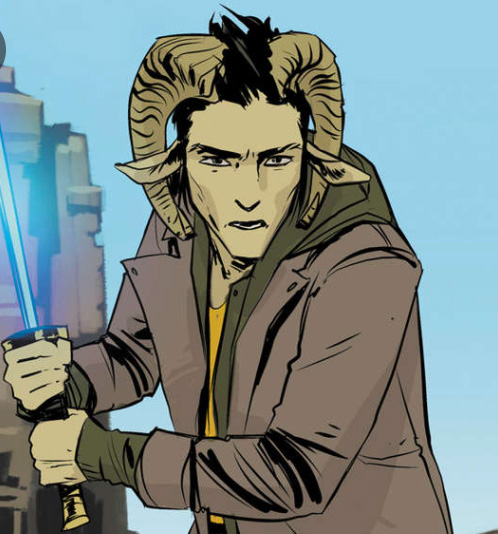 First step is to grab yourself an orange t-shirt.
Next slip on a green hoodie.
Layer a jacket over top.
Put on a pair of jeans.
You could probably omit it but you can grab yourself a black belt with a buckle on it. Or you can just buy a gold buckle to use with one of your existing belts.
Toss on some black boots.
You can wrap your ankles with some gauze.
Add on a pair of ram horns.
If you can find some ram ears you can put them on. It looks like deer ears could work in a pinch.
You can accessorize with a prop/toy sword.
You can add a shield also.
Now you're ready to rock out!