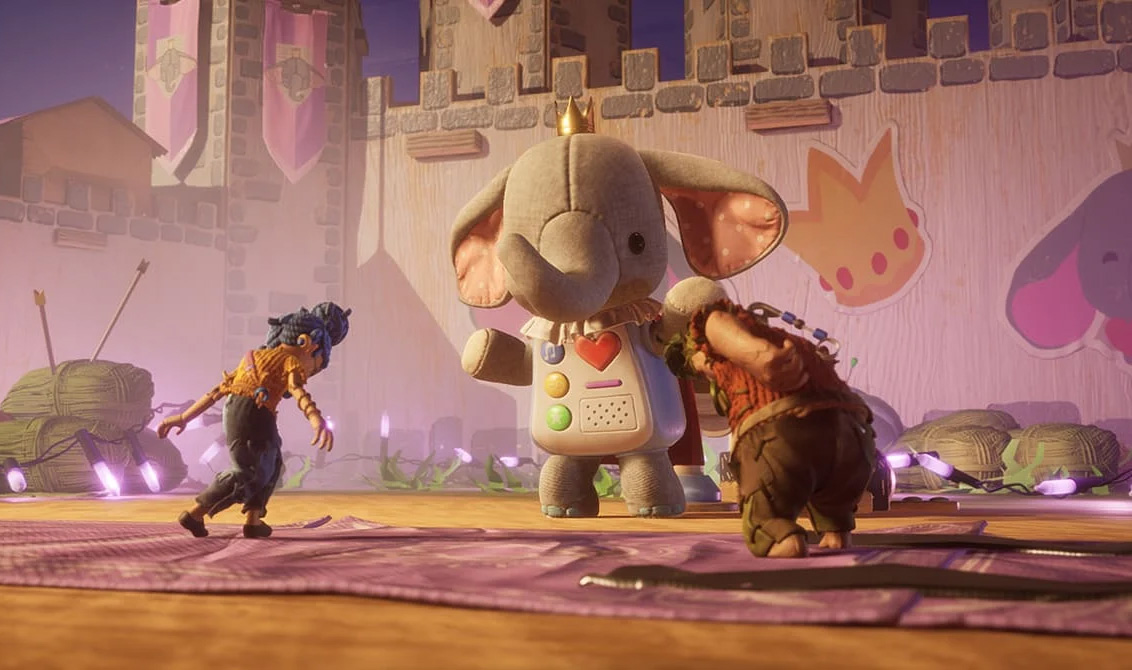 It Takes Two is an amazing co-op game. Put together your own It Takes Two Cutie costume and you can re-enact the craziest scene from the game. Cutie is the queen of the toy kingdom but Cody and May have to take her out to get their daughter Rose to shed a tear.
First grab yourself an elephant costume/mask of some sort.
Technically Cutie is a musical toy of some sort but you can just stick with the elephant costume or maybe you can put on a patch or two to simulate the toy look.
Don't forget to add on a frilly collar.
Put on a red cape.
Finish off the It Takes Two Cutie costume with a gold crown.
If you really want to re-create her role from the game you could rip off the leg if you pick up the elephant costume. Might be a little too real though lol.