So if you're a gamer at all and you haven't been living under a rock you've probably heard of the game called PlayerUnknown's Battlegrounds aka PUBG. This is the Battle Royale style game that's top of the world right now. Dress like your character from the game and you can team up with your squad for a great group costume or maybe an airsoft scenario game.
This one is going to be a little different. I'm going to post some real world items that match or look like in-game items so you can mix and match.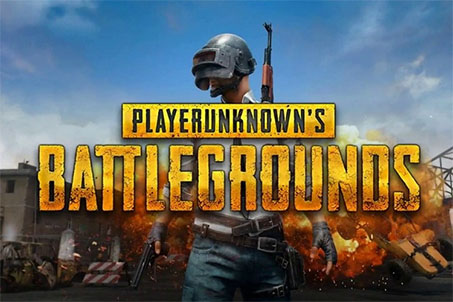 Undies
You can go in your undies and pair it up with a holster, hat, melee weapon, etc. for something easy. You might have undies already but a brand new fresh pair might be better if you're going out. No skid marks!
Shirts

T-shirt (White, Grey)
School Shirt with Black Necktie

Toss on a white dress shirt/button down/work shirt. Preferably fitted. Can toss on a black necktie to finish top off the look. Try to keep the tie around 2 inches wide.
School Shirt

Dirty Tank-top

Don't forget to roll around in the dirt a little bit to get that dirty look.

Long Sleeved T-Shirt (Striped, Light Blue, Black)

Striped

 You can pick up a Waldo costume and just use the shirt.
Make sure to accessorize correctly otherwise everyone will just call you Waldo!

Light Blue
Black
Pants
Combat pants (Black, Blue, Brown, Camo, Grey Camo, Khaki, White)
Cargo pants (Beige, Black, Blue, Khaki)
Slacks (Black, Blue, Purple)
Blue
Purple
Tracksuit pants
Skinny Jeans (Blue)

I would go with slim fit jeans unless you actually are skinny. In a pinch any fit of jeans would probably work.
Shoes – Honestly I don't think shoes are going to matter too much. Can get away with pretty much anything.
Hi-Top Trainers
Bloody Sneakers
School Shoes
Hats
Helmets
Motorcycle Helmet (Level 1)
Military Helmet (Level 2)

You can grab a helmet and toss on a camo helmet cover.
Helmet
Helmet Cover
One Piece Suit
Ghillie Suit

Go prone in the ground and wait for people to walk by you for laughs. You could probably make your own suit out of jute and leaves but make sure to treat it with some fire retardant.

Track Suit
Jackets
Trench Coat
Mandarin Jacket
Track Jacket
Padded Jacket
Glasses
Masks
Ballistic Mask
Gas Mask (Full)
Gas Mask (Half)
Bandana

You can pick up a Shemagh/Keffiyeh/Desert Scarf. A buff/headscarf might work also.
Vests
Police Vest
Military Vest
Gloves
Utility Belt
Grab yourself a holster/utility belt/etc to tie your look together.
Utility Belt
Holster
Combat Suspenders
Melee Weapons
Frying pan

These things are heavy so a smaller size might not be a bad idea. Can probably keep it strung to your backpack.

Crowbar
Guns
Accessories – Hold them or attach to your belt/backpack.
Just mix and match pieces and you should have a decent PUBG costume. Winner winner chicken dinner!
Some possible costume ideas below.