Money Heist aka La casa de papel (The House of Paper) is a Spanish heist crime drama on Netflix. It definitely gets suspenseful and has you on the edge of your feet. It's set to return for a fifth and final season. This would be a great group costume if you all dress up like the robbers when they hit up the Royal bank of Spain. During the heist the robbers all dressed up in red jumpsuits and wore a mask of the Spanish painter Salvador Dalí.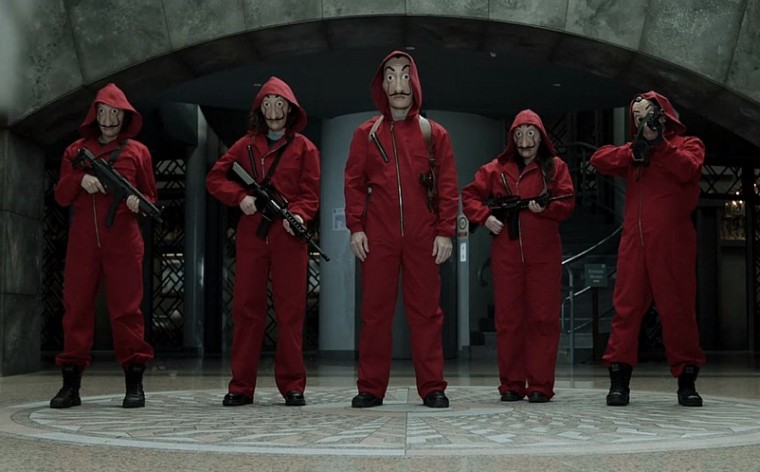 First you need to pick yourself up a red jumpsuit (preferably with a hood). 
Secondly, slip on a Salvador Dalí mask.
Finish off the look with some dark boots.
 Now you've got yourself a simple Money Heist costume!