Eleven aka El is a mysterious girl with psychokinetic powers and is one of the most interesting characters on Netflix's Stranger Things. If you really want to get in character I would suggesting binging on some frozen waffles first. If you plan ahead with some friends you might be able to use your force powers on them to give everyone a show.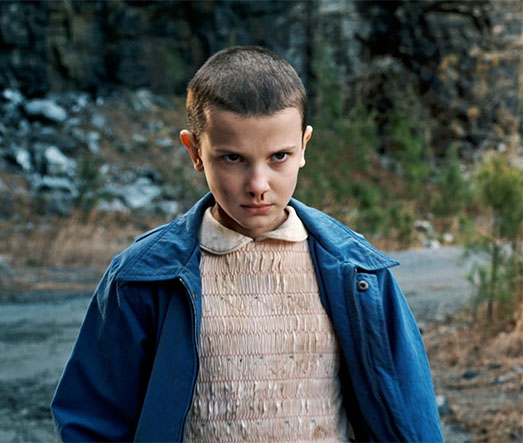 First, thing you should do is pick up a light pink/peach colored dress with a white contrast peter pan collar. If it's pleated in the front that's even better but I think the pink dress is the key. Even the collar isn't 100% necessary.
You could buy a dress and add on a white band collar. Just make sure the neckline isn't too low.
Add on a white peter pan collar if you need it.
Layer a navy colored coach/eisenhower/work jacket over top.
Grab a pair classic tube socks. Preferably with some stripes at the top.
Throw on a pair of high top chucks or canvas shoes.
You can cut your hair short or toss on a blonde wig.
Add a geeky looking watch if you want an accessory.
Another accessory could be some fake blood. Use it to make it look like you have a bloody nose.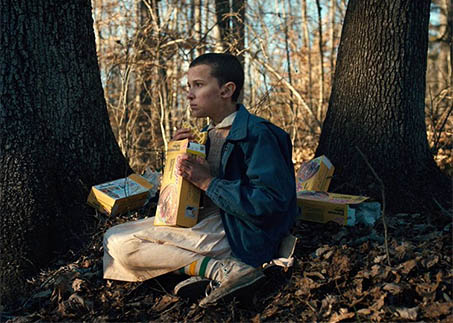 If you really want to have some fun you could bring along a box or two of EGGO waffles. You can leave the waffles at home in your freezer and just bring the empty box. Or you can cook them ahead of time and pass them out to people. 'd bag them up individually though.