Gerard Way is the leading frontman for the band My Chemical Romance. In August he broken gender norms when he performed while wearing a vintage green cheerleader outfit and looking amazing while doing it.
Throw on your own cheerleader outfit and represent at the next MCR concert!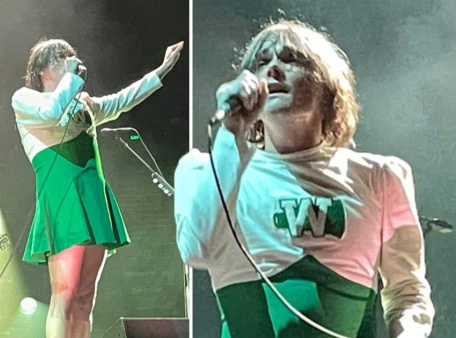 First grab yourself a green cheerleader outfit/dress. Make sure to get the proper size for your build!
Next grab yourself a 'W' patch then slap it on the dress.
Put on some white socks.
Pop on some white shoes.
One possible accessory would be a blonde wig.
A second possible accessory would be a microphone.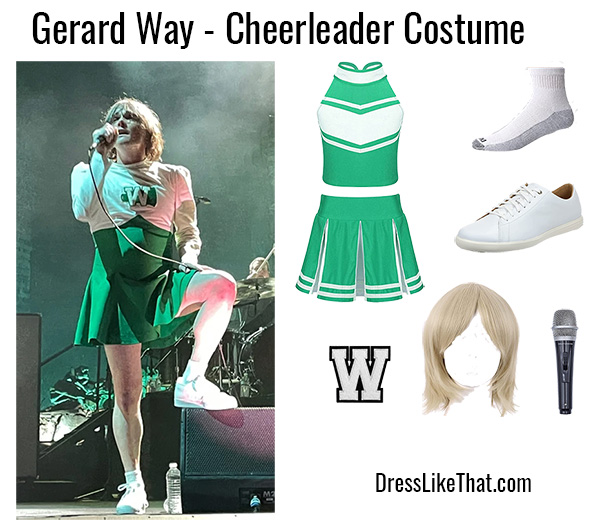 Now you're ready to rock out!