You either love his dancing and outfit or you hate it. Either way you can dress up like Drake from the Hotline Bling video. The turtleneck scene is the source of a lot of the top meme videos floating around.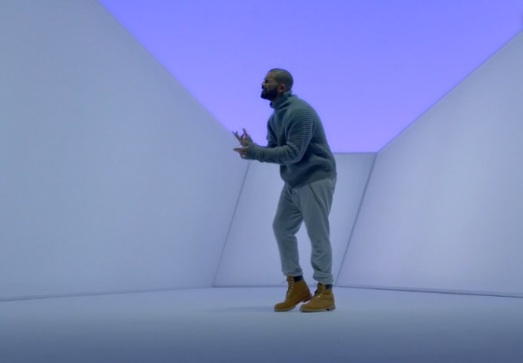 The actual turtleneck from the video is from Acne Studios and is sold for $400. A slightly over sized gray turtleneck would be the more economical option. Make sure to size up.
Next, put on some gray joggers.
Slip on a pair of Timbs or a similar looking work boot.
You can add in props like a bag of pepperonis and pizza, pokeballs, etc if you want to duplicate a top vine video. Make sure to get your dance moves down to seal the deal!