Julie Palmer is the love interest of the zombie R in the movie Warm Bodies after he wins her affections. He insists he likes her for what's in her head and not her body but I'm still a little nervous for her. Pair up with an R cosplayer for a great couple costume.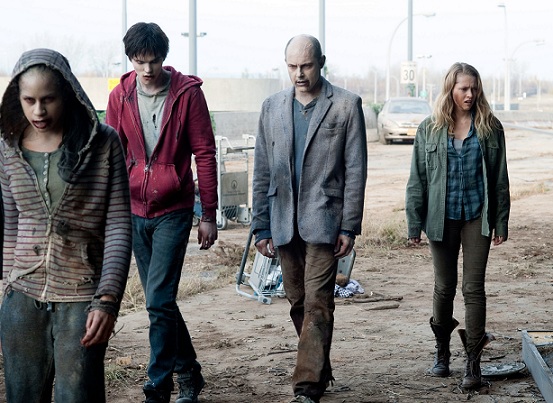 First you'll need a pair of corduroy pants. Dark brown would be the best match but something like a dark gray/dark olive would work also. Or you could go with a pair of dark brown pants that aren't corduroy.
Next grab yourself a light gray heather tank/cami top.
Layer a blue flannel shirt over the tank.
Layer an Olive military/army jacket on top.
Put on a brown leather belt.
Grab yourself a pair of dark combat boots.
You could add in a blonde wig to top off the costume.