Tim the Enchanter is a mysterious wizard that helps King Arthur and his Knights during their quest for the Holy Grail. Would be a great costume for the Renaissance Festival.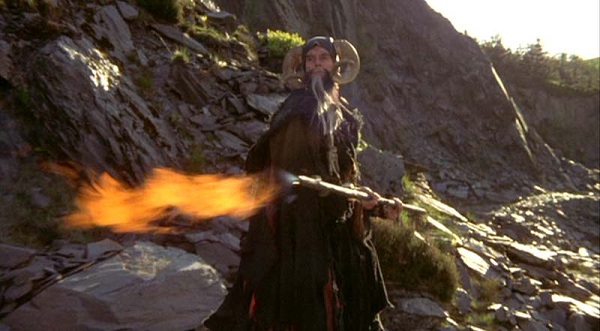 The first thing you'll need is the iconic rams horn hat.
Tim actually wears what appears to be a wizard robe/cloak layered over two sets of tattered wizard robes. I honestly think you could get by with some black or red clothes and just a cape but if you want to go all in (and your climate is layer friendly) I would start by grabbing yourself some red robes. Alternatively you could grab yourself some red fabric, old blanket, snuggie, poncho, etc. Just rip it up or make some crazy cuts in it to get that tattered look.
Grab yourself a second set of wizard robes and put that on top. Don't forget to shred/cut/etc it up to get that tattered look.
Finally, grab a cloak or cape and layer it on top of your robes.
Tim the Enchanter has a great beard. Grab yourself some spirit gum and a fake beard.
Add in a wooden staff.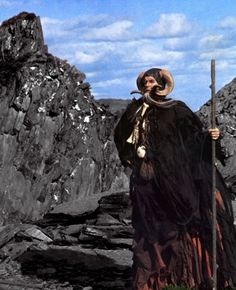 Get yourself some string or twine and make some accessory necklaces (amulet, leather drawstring pouch, bone).
If you're feeling brave, you could carry along a Killer Bunny with nasty, big, pointy teeth.
When there's drinking involved it might be fun to carry along your own holy grail to drink out of.