Ted Lasso is an American football coach who ends up as the coach of the British football team called AFC Richmond. It's a funny yet really heartwarming show. Definitely can't go wrong with a Ted Lasso costume.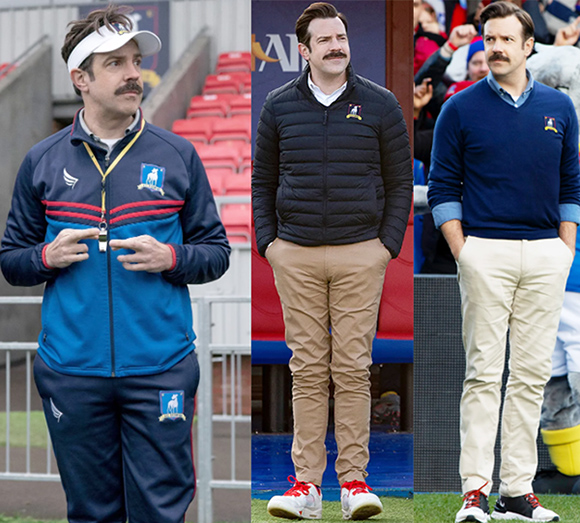 The easiest thing to do would grab some AFC Richmond gear from the WB site.
You could definitely DIY if you prefer. We're just going for a close look. It doesn't have to be exact to work as a Ted Lasso costume.
So he has a number of looks. It's mostly athleticwear of course. Go with what you have or can easily pick up.
Track Jacket outfit – Throw on a blue track jacket, some dark navy joggers/sweatpants and grab yourself a whistle. You could accessorize with some aviators and a white visor hat.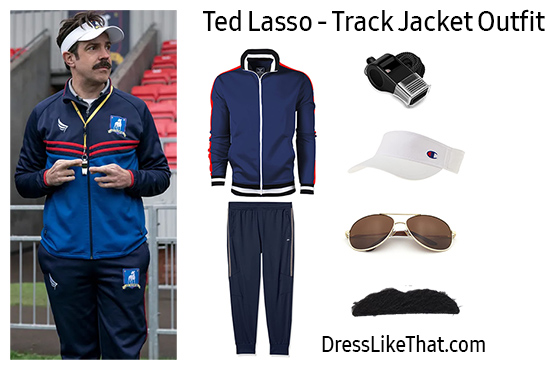 Sweater Outfit – Toss on a button up shirt. Layer a v-neck sweater on top. Finish it off with tan chinos/khakis.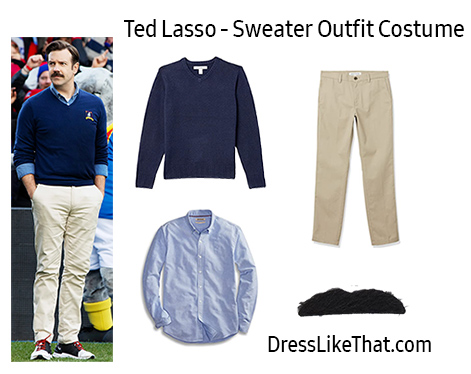 Puffer Outfit – Pretty much the same thing as the sweater outfit. Just switch out the sweater with a dark navy puffer coat or layer it on top. Color of the pants doesn't really matter.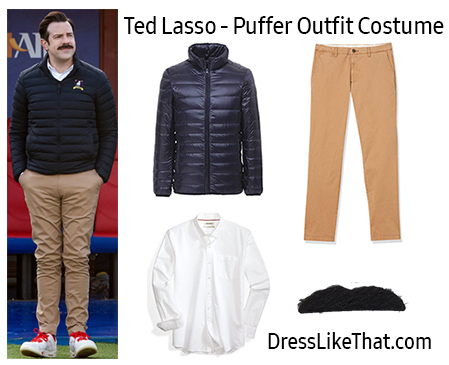 No matter what outfit you go with you definitely need to either grow a moustache or you need to put on a fake moustache. It wouldn't be a Ted Lasso costume without it.
An obvious optional accessory could be a soccer ball, which could work with any of the Ted Lasso costume ideas.