Cancer sucks but it can also get you a prescription for medicinal marijuana. Put together your own Randy Marsh huge balls costume and don't forget to pick up some Medicinal Fried Chicken.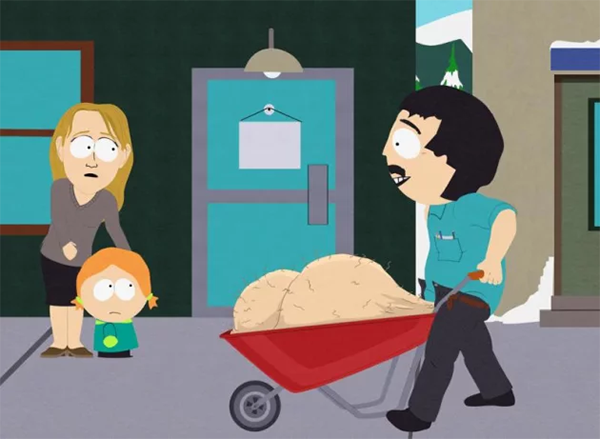 Definitely grow out a moustache or put on a fake one.
Slip on a white crew neck undershirt.
Next put on a teal blue button up shirt/work shirt then roll up the sleeves. You can accessorize with a pocket protector and some pens/pencils.
Throw on some dark pants.
Put on some dark shoes.
Now you need to diy some big balls. You got some options. One option is to grab a wheelbarrow.
Then pick up some big round pillows and draw some pubes on them. Then wheel them around the cart. You can grab some skin colored material/pillow case/etc and wrap them around a couple of balls/balloons/towels/etc. Keep it a little loose so it looks like it's sagging. Then draw some fake pubes on them.
Another option is to get a large bouncing ball then cover it loosely (going for the saggy look) with a skin colored sheet/blanket/material/etc. Don't forget to draw the pubes!