BoJack Horseman is washed up sitcom star trying to regain his celebrity status. Follow this guide and you'll be ready to go Horsin' Around.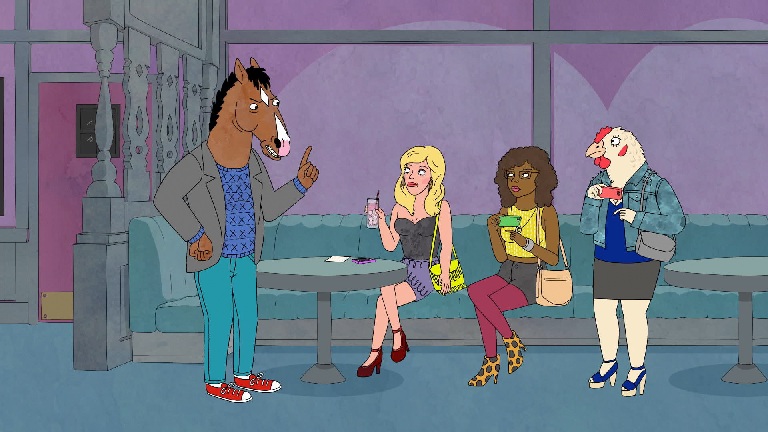 First, you'll need to pick up a Horse Head Mask.
Next, you will need a blue crew neck sweater. It looks like BoJack wears an Argyle patterned sweater but any blue sweater should work.
Top it off with a gray blazer/sportcoat.
Grab yourself a turquoise or similar shade pair of pants.
Put on some red canvas shoes.
BoJack wears white socks with his shoes. Not a fan of the look but it's the most authentic way to finish off the costume.