Tombo is the nerdy friend of Kiki who develops a crush for her the first time he sees her. Grab yourself a propeller powered bike and pair up with Kiki for a great couple costume.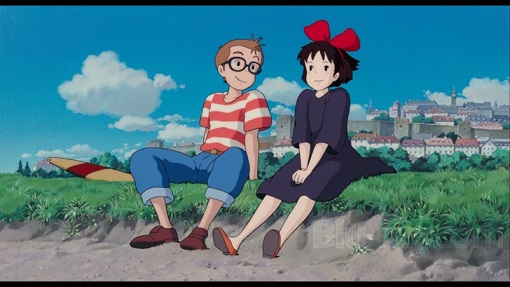 First you need a red and white striped t-shirt. The wider the stripe the better.
Next you'll need a pair of blue jeans. Make sure to cuff your jeans.
Grab yourself a brown belt with a gold buckle.
Put on a pair of large nerdy glasses.
Throw on some brown shoes.
Don't forget to style your hair to finish off the look. If you need a wig look for a light brown one. You can also grab a costume makeup set, if you want to draw in some freckles.