Kiki is a teenage girl that leaves her home to trains as a witch. She also runs her own delivery service called Kiki's Delivery Service.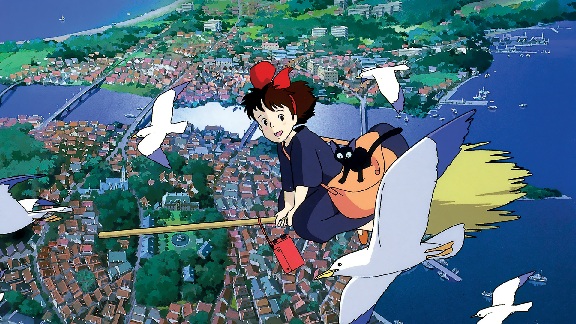 First you need a big red hair bow.
Next you need a navy blue tunic dress. Technically it's supposed to be a black dress but in the Ghibli movie it appears dark blue.
Put on some orange flats.
Grab an orange messenger bag/purse.
Kiki needs her broom. You can go with the classic witches broom or you can go with the push broom she uses later on.
You can carry around Jiji the cat to add to the look.
Adding a red radio would be a great optional accessory.