Back to the Future is current times now. You can dress like Marty McFly who's technically dressed like the 80s.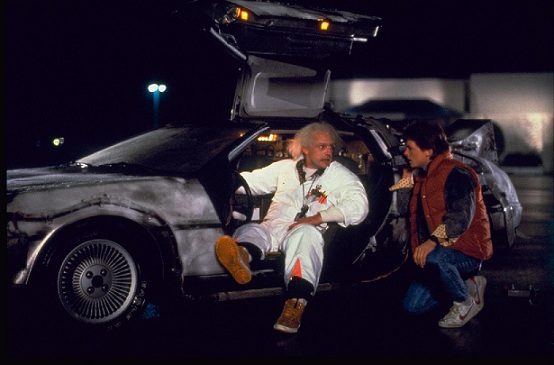 First put on a crewneck tshirt in a darker red color such as maroon/cardinal/rich red/etc.
Layer that with a dress shirt.
Next, layer it with a denim jacket.
Top that off with a red down vest.
Accessorize with a cheap black watch.
Toss on a pair of jeans.
Grab yourself a pair of white sneakers to finish off the look.
You can also carry around a skateboard as an accessory.