This is a pretty popular take on the living in 3017 meme. It's a little boy wearing a hands-free umbrella. This would be a pretty easy costume to pull off and you'd be protected from the elements!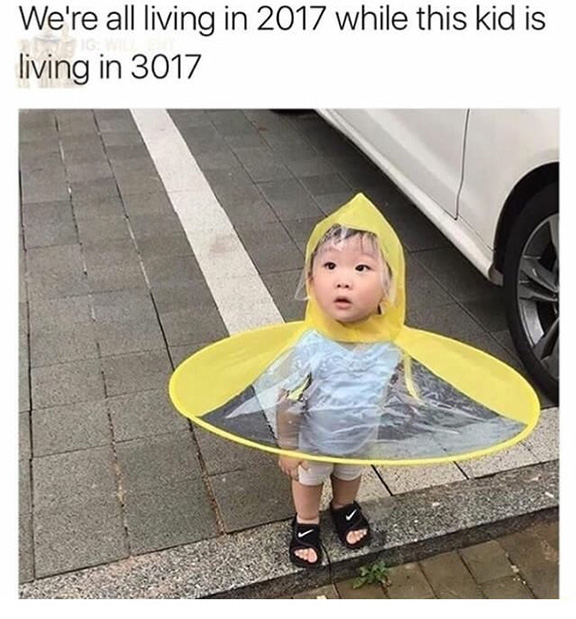 First, you need a hands-free umbrella.
Next throw on a white t-shirt. (The umbrella actually makes it look light blue).
Put on a light-colored pair of shorts.
Finish off the look with some black Nike sandals. (Although brand doesn't really matter).
Don't forget to look cute!