Sang-hwa is the tough guy from Train to Busan. A great Korean zombie movie. He looks like a well dressed swinger but it turns out he's just a great guy looking after his wife and everyone else as well.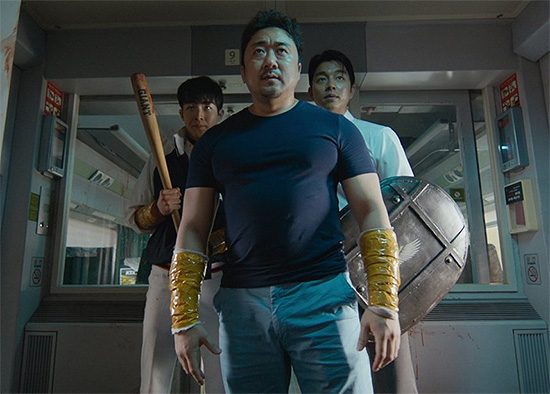 First, put on a fitted navy blue crew neck t-shirt. Size down if you have to.
Next slip on some light blue pants.
Grab some gauze. Wrap it around your wrists and forearms. You could just do the same thing with an old t-shirt that you cut up or maybe toilet paper.
Wrap some yellow duct tape on top of the gauze. Don't make it too tight.
Toss on some brown dress shoes.
Grow out a mustache and goatee. Or you can draw in one with makeup. All together that should be enough to complete the costume.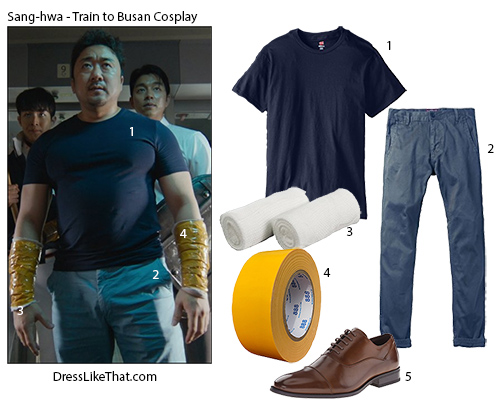 If you want you can add a couple of extra items and possibly omit the yellow duct tape wrist wraps to go with his default look.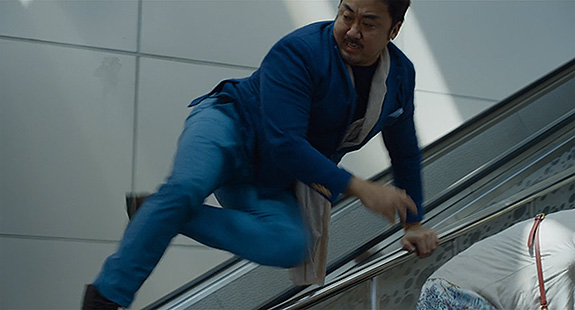 Optionally you can pick up a blue blazer.
Put on a beige colored scarf.
Slip a light blue pocket square in the pocket of your blazer to finish off the look.