Happy Death Day is the latest Blumhouse horror movie to score big at the box office. It's a mashup of Groundhog day and a slasher horror. It's PG-13 so there's not a lot of gore but there's a lot of suspense since you don't know who the killer is. Dress up like the Babyface Killer for a fun night.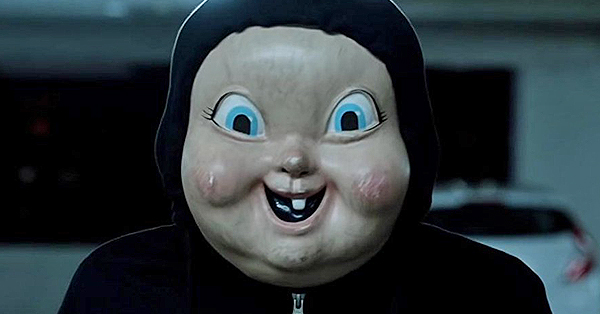 Grab yourself a baby doll face mask.
Next, throw on a black zip up hoodie.
Put on some black sweat pants although any black/dark pants should work.
Slip on a pair of black sneakers. Not too much of a color palette with this outfit lol.
Add a pair of black leather gloves.
You can go as is or you can accessorize with an item.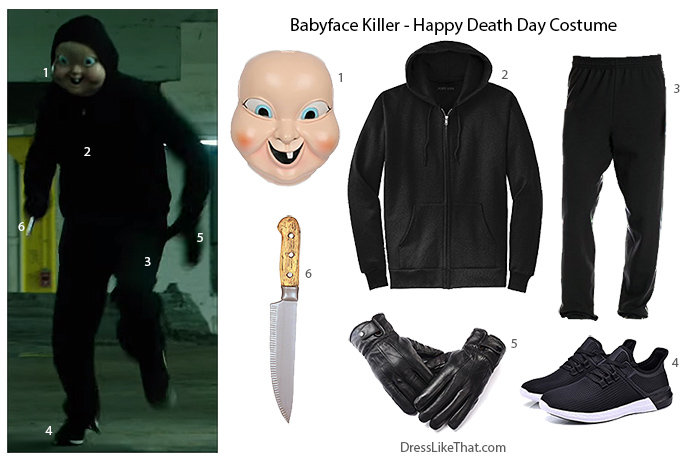 Happy Death Day!