Georgie Denbrough is the famous little boy in the Stephen King IT movies/books. Would make for a great Halloween costume or IT watching party. You'd also be ready for a rain storm or champagne bath!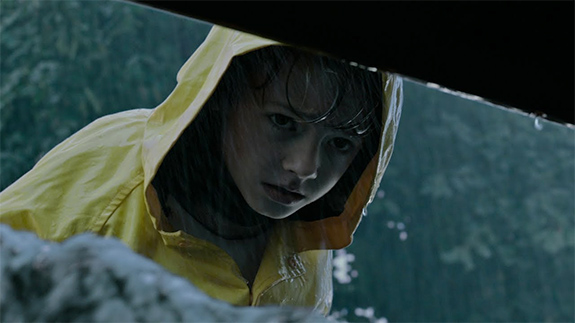 First you need a yellow rain jacket.
Next put on a pair of blue jeans.
Slip on a pair of green rain boots.
Pick up a red balloon filled with  helium. Tie it to white curling ribbon. You can also make yourself a paper boat. Make sure to name it "SS Georgie" (written with Sharpie). Pair up with Pennywise or Caroline for a fun costume pairing.