Yayoi Kusama is a Japanese artist who is well known for her Infinity Mirror art installations. They're super popular on Instagram. You usually only get about 10-30 seconds in the exhibit and it's definitely not enough. You can dress up like the famous artist for a great night on the town.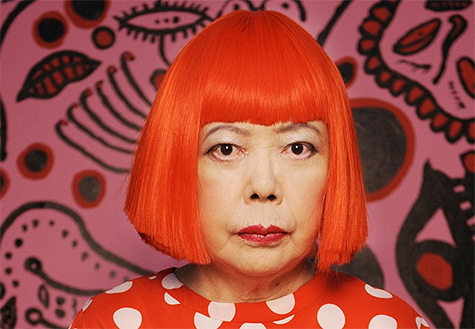 When I think if Kusama I think of polka dots, pumpkins, and tentacles. Bob style wig and maybe really big sunglasses. That's going to be the inspiration behind the outfit.
First we're going to get something covered with polka dots. I think I prefer the larger polka dots but that's just me.
Large polka dots
Small polka dots
Next throw on a red bob wig.
An optional accessory would be oversized polka dotted sunglasses.
As a bonus here's a picture of one of her infinity mirror installations. It's pretty amazing to see in person.