This is possibly not safe for work! The Virgin-Killing Sweater aka the Sweater that kills virgins was a tweeted photo that went viral in Japan. If you're feeling brave or just want to be comfortable then this is the cosplay for you. This would be great for men or women. It's a pretty simple costume but you can mix it up a little bit.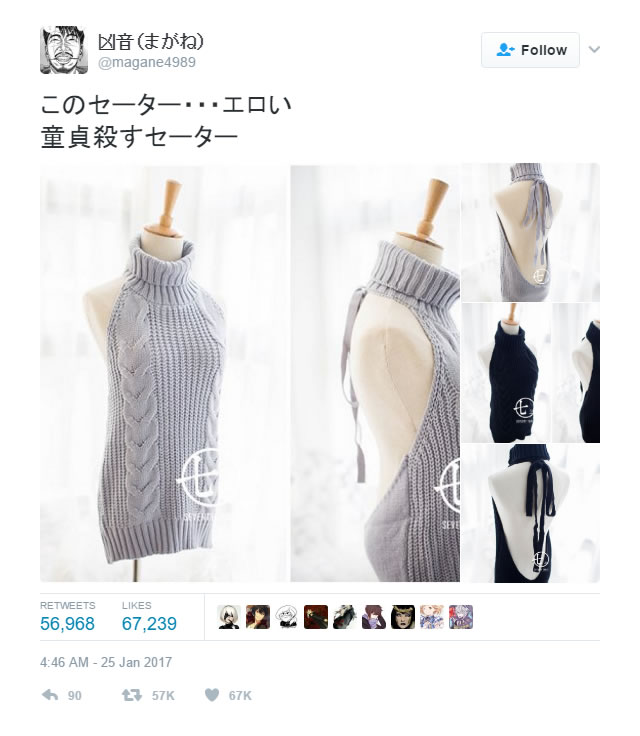 Only thing you need is obviously the Virgin-Killing Sweater.
Some possible accessories:
Thigh High Socks
Wig
Choker
Cat Ears
Put together your  own Virgin Killing Sweater costume and go out and slay some virgins.