King of Fighters is one of the best fighting games of all time. Terry Bogard is one of the most recognizable characters from the fighting series (and Fatal Fury). Not to mention he makes a guest appearance in Smash Ultimate. Put together your own King of Fighters Terry Bogard Cosplay and you'll be ready for the next gaming tourney/gaming con.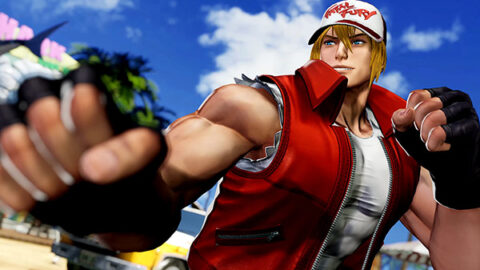 First grab yourself a Fatal Fury hat.
Second thing you'll need is a white t-shirt. Maybe with a slightly deeper neck to show off some pecs. You'll also want to cut off the sleeves to basically make it into a tank top. You'll want to make the cut look pretty rough. Almost like it's been torn to shreds.
Throw on a pair of blue jeans and tuck in your white tee.
Layer a red vest on top.
You can accessorize with a black leather belt.
Slip on a pair of black fingerless gloves.
Put on a pair of red converses or any other red canvas shoes you can find.
You'll need to finish off the look with a long blonde ponytail. You can either clip on a ponytail extension to your own hair if it's blonde already. Or you can grab a blonde wig and style it into a ponytail. Or you can just stick with your own haircolor and mix it up.
Slap all that together and you'll have yourself one Terry Bogard cosplay! Now get ready for Evo.