Joe Higashi is another King of Fighters fan favorite. It's pretty easy to put together your own Joe Higashi cosplay. Not too many items are needed.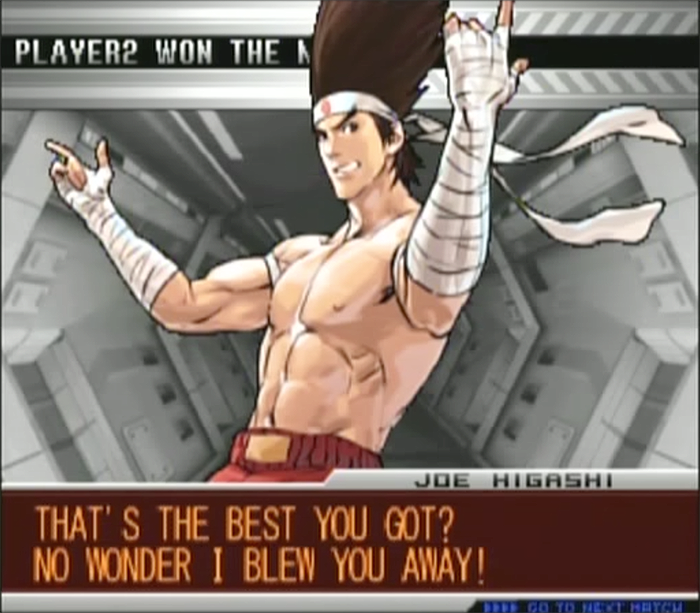 Start your cosplay off with some red Muay Thai shorts.
Next tie on a hachimaki (Japanese headband).
Put on some white hand wraps. Here's a good video guide on wrapping your hands.
Throw on some red ankle guards/wraps.
You can also put on a pair of pra jiads (Muay Thai armbands) as an accessory. You could probably diy with some rope.
Don't forget to spike up your hair. Use a ton of glue/clay or grab a wig. You'll probably have to modify any wig you grab by spiking it up/trimming/etc.
Now get out there and kick some ass with your Joe Higashi cosplay.