Coraline Jones is the title character of a great stop motion film by the under appreciated Laika production company. She lives a gloomy and boring life until she discovers the secret button world.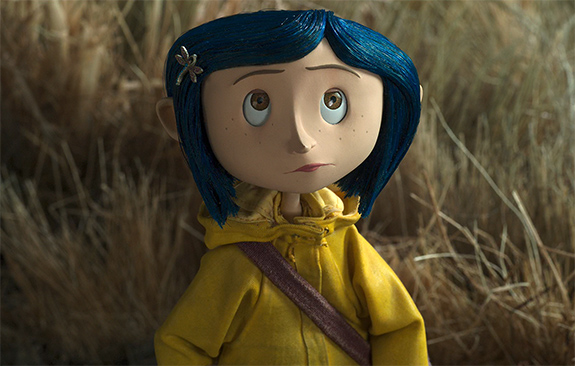 First pick up a yellow rain coat.
Throw on some yellow rain boots.
Grab a blue wig. Short bob style if possible.
You can add a dragonfly hair clip to your hair/wig.
That should be all you need. If you want you can add on some accessories.
You could also hand out candy shaped buttons to everyone or maybe some button shaped cake toppers (which are edible). Might be a good idea to put them in some tiny baggies.