The Cat Daddy is Jackson Galaxy. This guy genuinely loves cats and some call him a cat whisperer. Put together your own Cat Daddy Jackson Galaxy costume and maybe your furball stop knocking your stuff off the counters.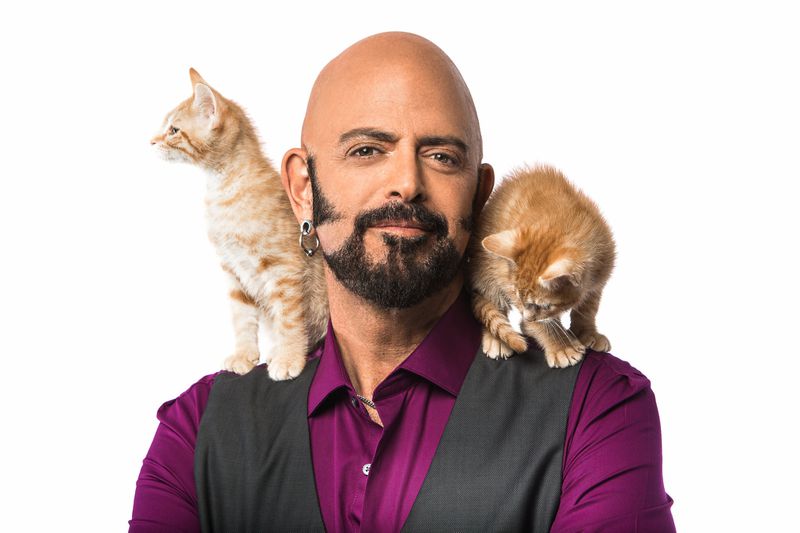 Start off by grabbing yourself a dress shirt. A loud color/print could definitely work.
Throw on a pair of dress pants/jeans/anything really.
Put on a bald cap or shave your head!
Grow out a goatee or stick on a fake one.
You can accessorize with some bold eyeglasses.
Another accessory could be multiple bead bracelets.
Another possible accessory could be a stuffed cat plushy that you can carry around/stick on your shoulder.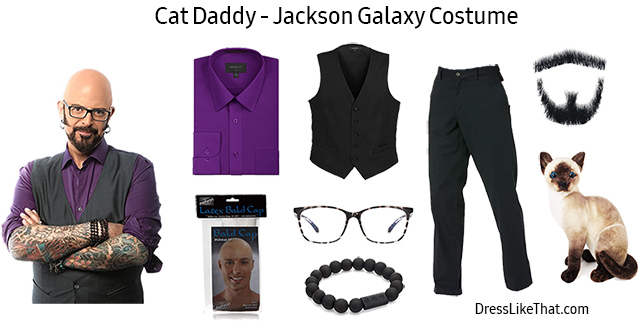 Rockabilly/Bowling Shirt Outfit – Alternatively you can replace the dress shirt and vest with a loud rockabilly/bowling style shirt. That's another Cat Daddy Jackson Galaxy looks.