Dom Mazzetti is the brofessor from BroScience. He'll give you the tips you need to be as jacked as you want to be plus give you the info on living life alpha.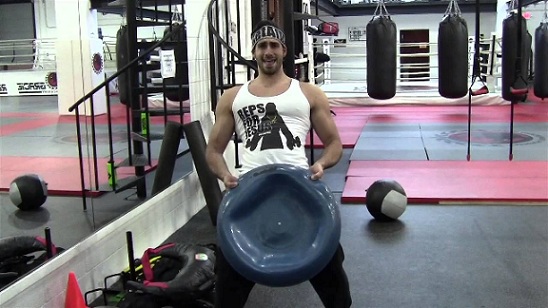 First, you need to grab yourself a headband.
Next, grab yourself a graphic tank top for a crushing workout.
Put on some workout sweats/joggers/pants/shorts/etc.
Make sure to grow out a beard for some serious gains. If you can't manage that, you could get some spirit gum and put on a costume beard. You could also use some makeup and draw a fake beard on your face.