A.C. Slater is a star wrestler for Bayside High and all around jock on Saved By The Bell. One of his most memorable scenes is when he was decked out in ballet gear so he could impress his girlfriend Jessie. This would be a great costume to wear for a '90s bar crawl/party or if you just want to show off your physique. Grab yourself a black leotard if you can but if not you can piece one together with a singlet and some tights.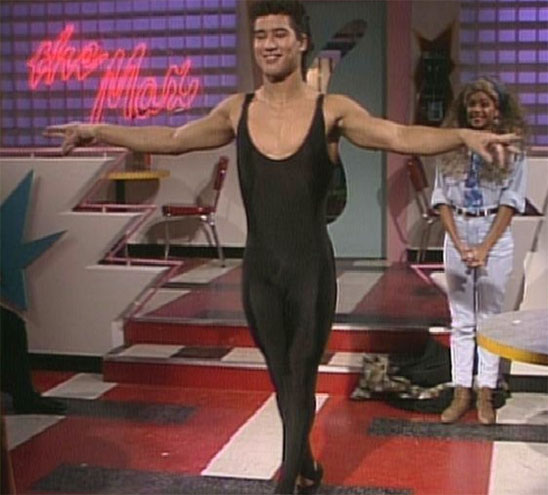 First pick up a black singlet. The deeper the neck the better.
Layer some tights/leggings on top.
Slip on some ballet shoes so you can do some pirouettes and adagios.
Curl/perm your mullet or you can throw on a wig. Might have to trim the sides up a bit.